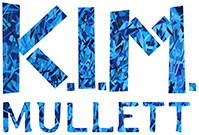 Cobenick Studios
"Cobenick Studios began as a handmade paper studio. Our 100% recycled paper is also used for hand-bound leather notebooks, stationery, greeting cards, and more. Sheets of paper are also for sale to use in your own projects. We also do book restoration and binding."
The Continuing Artworks of Michael Lee Harris
"I've worked on several titles like Black Wraith, Black Hitler, Spectre Spectrum and several other self contained works. I enjoy long walks on the beach and communing with unicorns."